Girlfriend Get-Aways
"The BEST beach homes Dillon Beach has to offer!"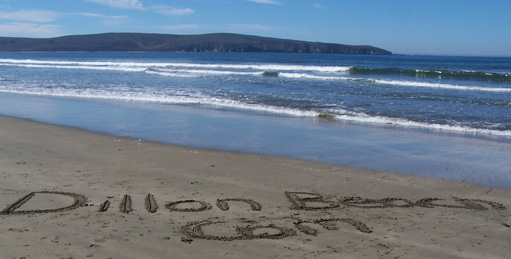 These houses are large yet cozy, most have hot tubs, all have nice kitchens, and great gathering rooms! They are frequently rented by cooking and book clubs as well as small reunions, workshops and mom's getting away from it all!


Beach House Massages & Manicures!
See Concierge page for details!


We have over 30 other houses to choose from if you are
looking for something a bit smaller.




Capt.'s Quarters - sleeps 7



Point of View - sleeps 8


Villa Vista - sleeps 8 (10)


Dancing Moon -sleeps 9


Knot-A-Care - sleeps 10


Casa del Mar - sleeps 12


Whale Watcher - sleeps 12



Canyon del Sol - sleeps 12



Ideas for your group!

Treat yourself to an "In-house Spa Day"
at your beach house!


Perfect Touch Massage!
www.PlantPassions.com

Massage Menu:

1 Hour Full Body Massage $75. 1.5 Hours $100. Add Hot Stones to any massage for $10.

1.5-Hour Full Body Pampering (Highly Recommended) $115.

90 minutes of Bliss Includes Sacred Herbal Footbath, Reflexology Foot Massage OR Organic Facial and Shiatsu Face Lift.

Massage, Aromatherapy Heat Wraps & Full Body Massage.

1.5 Hour Purification and Lymph Cleanse $115.

A dry natural bristle brush is used to stimulate the lymph system and revitalize the skin. Essential oils are used to help balance the

nervous system, strengthen the will, cleanse the lymph and help to relieve hormonal fluctuations.

Flower Facial Massage $50.

Organic Rose Petals, Lavender, Oats, Blue Corn and White Clay combine for an awesome Facial Masque, followed by soothing.

Rose or Lavender- Aloe Toner and some of the most sumptuous face creams on earth. Topped off with twenty minutes of Shiatsu.

Face Lift Massage and Polarity Energy Balancing for a truly new you!

Sweet Feet Treat $50.

Forty minutes of pure pleasure, ten minutes of Pretty Please Peppermint Foot Soak and Scrub, Lovely Lemon Verbena Body Butter.

Rub with thirty minutes of Reflexology Massage, leaving you fresh, renewed and ready to go barefoot on the beach.
Dorothy Morgan CMT 707-773-2272








"Beach House Manicures/Pedicures!" - by Donna
Donna Moore has been a Bay Area manicurist for 30 years. She currently has a successful business in Pleasant Hill and will travel to your beach house for your own, personal Spa Day!

Manicure Menu
Classic Manicure $35
Treatment starts with a sea salt scrub with essential oils, followed by a hand massage with a hydrating shea body butter, cuticle work, shaping and polish.

SPA Manicure $40
Includes the classic treatment plus a deep moisture mask to condition hands leaving them extra soft.

Classic Pedicure $65
Treatment starts with a warm bubbly foot bath with a sea salt exfoliation scrub, cuticle work, nail shaping, callus work, massage, and polish.

SPA Pedicure $75
Includes the classic treatment plus an extra callus treatment, and a deep hydrating moisture mask leaving the feet refreshed and revitalized....ready to hit the beach!

Her schedule fills quickly so make your reservation today!
To make a reservation, email or call:
donna-moore@comcast.net / 925-682-9211.



Spas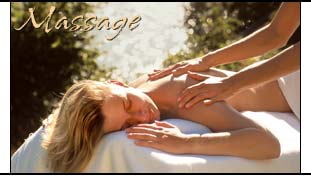 Osmosis
Sonoma California day spa retreat near Santa Rosa CA, Bodega Bay CA, and wine country. Offers day spa massage, enzyme bath, facials and skin care, and other Asian spa therapies and body work. Features a Japanese meditation garden and beautiful grounds.
Voted "One of the top day spas in the U.S." Travel and Leisure
www.osmosis.com (707) 823-8231
Golf Anyone?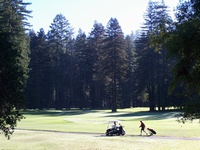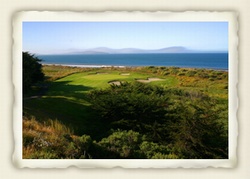 Over 20 golf courses from the ocean to the redwoods to the vineyards!
http://www.golfguide.org/sonoma.shtml
Sea Kayaking
Blue Water Kayaking - For 20 years Blue Water Kayaking has had the privilege of introducing people to the natural wonders of Tomales Bay and Point Reyes. Self and guided tours available.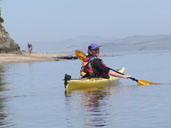 www.bwkayak.com - (415) 669-2600


Wineries
Napa Valley Wine Country - a 35 to 45 minute picturesque drive brings you into the heart of the wonderful California wine country. You have your choice of Sonoma, Napa, Glen Ellen, Russian River Valley, Healdsburg and St. Helena.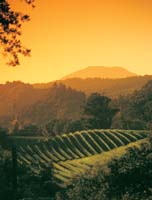 www.winecountry.com
Play Sessions on the Beach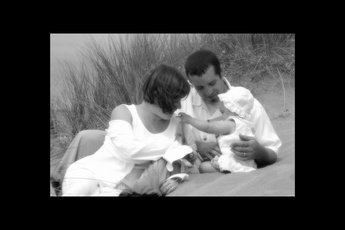 Horseback Riding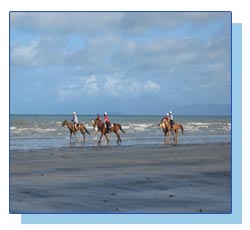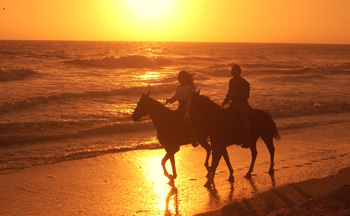 Armstrong Woods Pack Station
Armstrong Redwoods State Reserve
P.O. Box 970
Guerneville, CA 95446
Phone: (707) 887-2939
E-mail: jayers@metro.net
Web: www.redwoodhorses.com
Directions: From San Francisco (1-3/4 hours): Hwy 101 to north Santa Rosa. Exit River Road to Guerneville.
Open: Year-round, with limited availability Oct.-May. Trail rides and overnight pack trips through Armstrong Redwoods State Reserve and adjoining Austin Creek State Recreation Area.

Chanslor Ranch
2650 Rt. 1
P.O. Box 99
Bodega Bay, CA 94923
Phone: (707) 875 3333
Web: www.chanslor.com
Directions: 101 exit in Petaluma on Washington East, but head west.
Open: Guided trail rides in Bodega Bay and on the beautiful Sonoma coast, private rides, pack trips, hay wagon rides, pony rides, boarding, lessons, parties. Bed and breakfast with horse stabling facilities.

Sea Horse Stables
P.O. Box 277
Bodega Bay, CA 94923
Phone: (707) 875-2721
Directions: In Bodega Bay. Call for directions
Open: Call for availability. Trail rides through the coastal hills and sand dunes along Salmon Creek Beach.
More ideas on the "Things To Do" page.